TABLES, CATALOGUES, SHOWCASES
In this tablet, smartphone and many other touch-based products' era, people are always more likely to touch the technological surfaces to interact with their digital contents. In fact, the direct multimedia contents' contact allows their easy access and guarantees a simple and intuitive use. What is the difference between the touch and multi-touch technologies' application?
The touchscreen technologies interact with the content by a simple screen touch. This interaction type allows only one user to choose a specific content: his/her gestures are mostly intentional acts carried out in order to benefit from the content itself.
As far as the multi-touch, is concerned, its interaction is based on more than one touch as its display allows several contact points. This characteristic allows the user to either select multiple contents and use them simultaneously or benefit from the technology with other users. This way multiple users can use the device independently, living their own personal experience but contemporaneously with others, or use it to share contents with others.
But not only: the multi-touch also offers greater interaction potential, because the user, with his/her various gestures, can do different content related actions and not only limit himself/herself to the elementary selection.
Vimage has a wide range of touchscreens and multi-touch solutions: from the multi-touch table to the digital catalogue, from the customized totem al tabletin-store, etc.
Digital Surfer is a virtual catalo, technical solution consisting in hardware and software components that allow the management of the company's wide variety of products and/or services as well as their presentation.
It is a modular solution consisting of….
Funwork Table is the family ofhighly customizable interactive tables created by Vimage. These are extraordinary tools for work activities and/or for daily leisure and entertainment situations, at home or in public environments.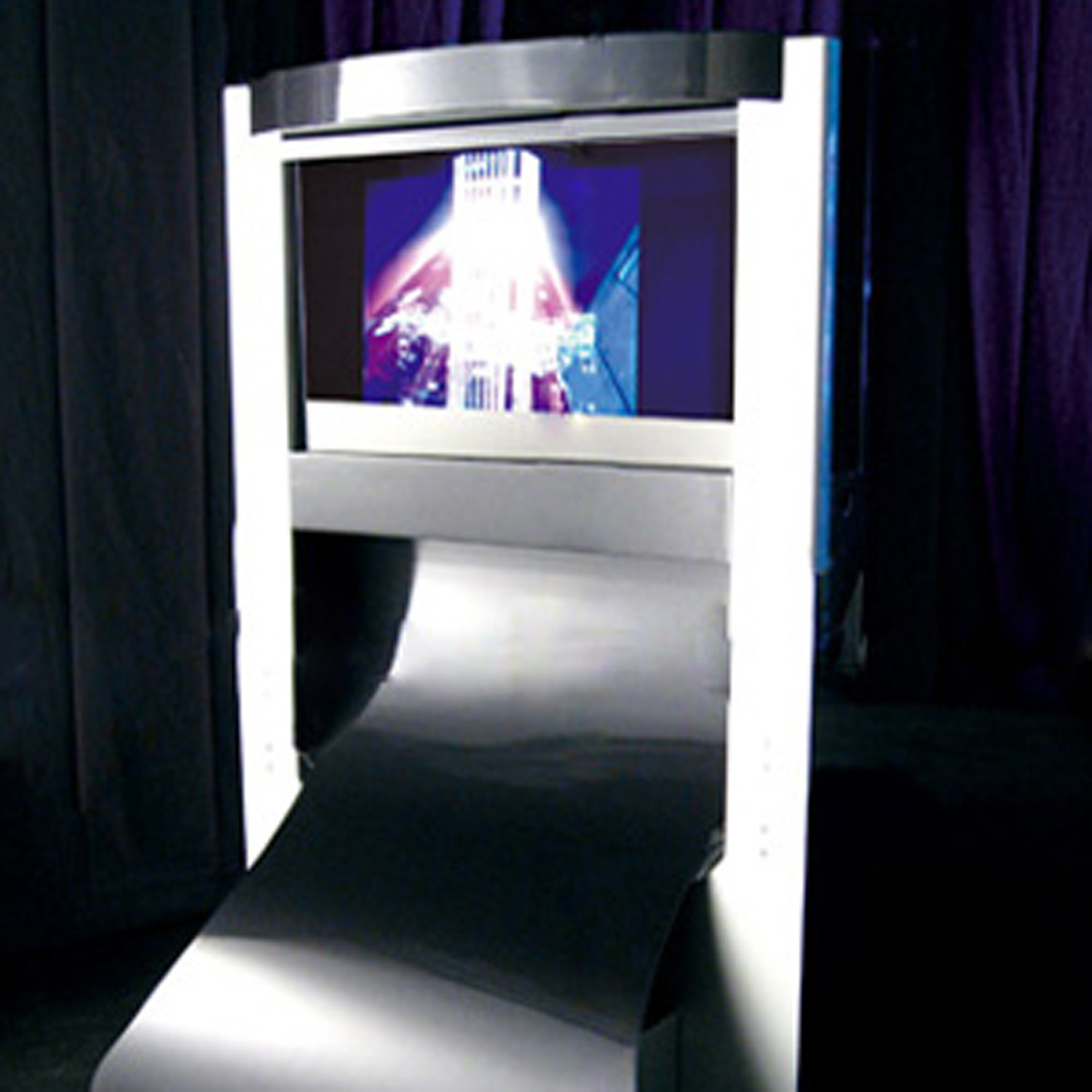 Vimage produces a wide range of interactive multimedia totems. These are powerful tools, mostly intended forinformazione content analysis and analysis, therefore ideal in public environments and where it is necessary to communicate with a user.