Natural History Museum, Venice
FONDAZIONE MUSEI CIVICI DI VENEZIA
An

advanced system

made of an interactive

touch-less technology

table, various spherical wall projections (Sphere complex – Room b.10), an electronic detection system, and a professional amplification system. The table offers a textual menu associated with the wall-projected pictures: textual contents chosen for the table's menu tent appears on the foreground of the spherical wall.
A highly evocative and suggestive environment is determined by chinese shadows effects.
The creation and set-up of an immersive projections

corridor

(Precambrian corridor, Origins of Life), expanded by a vibrating platform.
Customized museum management software for a

centralized

room supervision

(manual and scheduled on/off, volume control, etc.) including a self-diagnosis and alert system.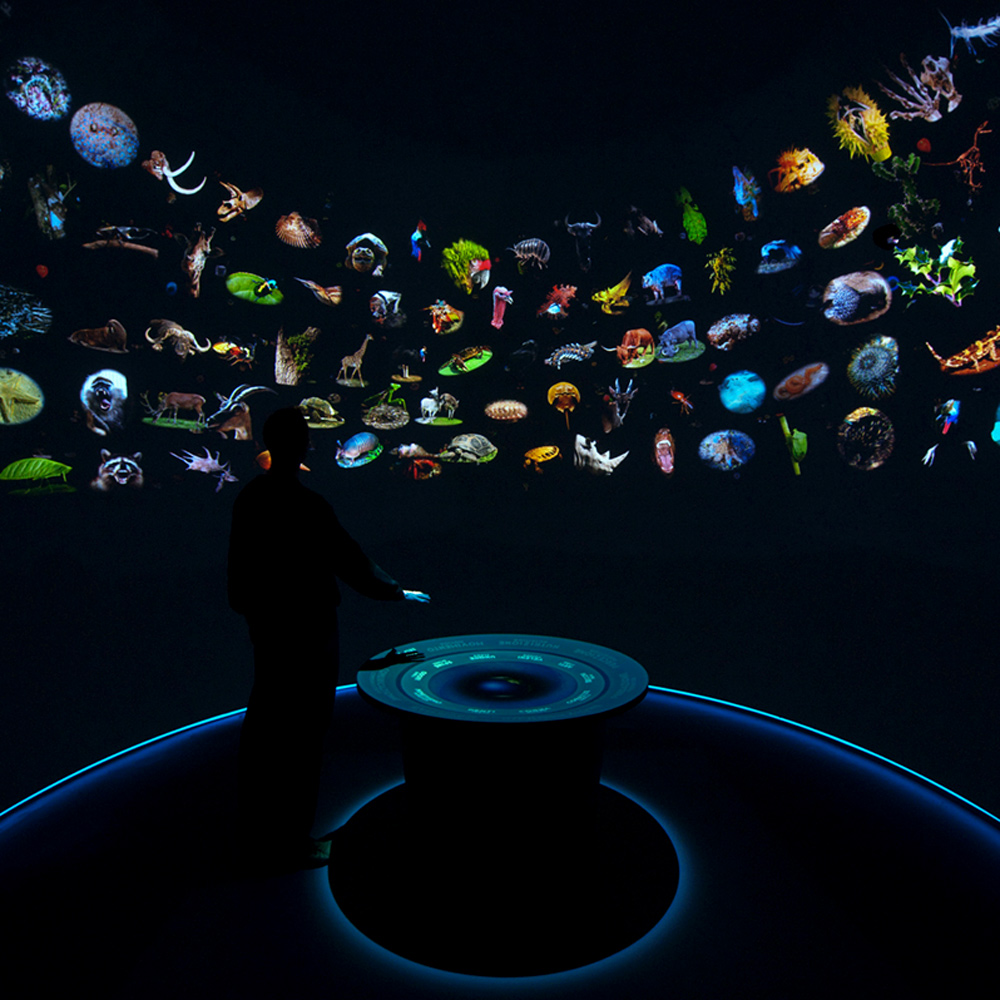 GOALS
The museum's main objective, in accordance with a room renovation project led by Lorenzo Greppi, is to involve the visitor with an immersive atmosphere as well, interactive, multi-sensorial, and educational entertainment solutions.
PROJECT
Vimage has cooperated with Permasteelisa Interiors, the opera's general contractor, in setting-up all the rooms with highly personalized audio-visual and lighting multimedia solutions.
The technological renovation process has not only been implemented to the public's visible rooms but to the entire museum's management system. That is why Vimage has created a tailor-made software enabling a centralize room supervision.
BENEFITS
The museum can be easily managed and controlled
using this structure specific needs based.
The visitors experience a major emotional involvement, especially in Room b.10.
The project underlines the unconventional educative tools' success and is acknowledged as being one of the most original educational entertainment applications in the Italian museums.
SOME CASES OF GREAT SUCCESS
A PENALTY FOR GIGI BUFFON
ADIDAS INTERACTIVE WINDOWS